A white kitchen is timeless, bright, and a blank slate backdrop for your home. It can be beautiful and detailed, or sleek and minimal. It's such a versatile option that will stand the test of time. It's gained huge popularity over the last decade or so for these reasons. It's become such a common DIY project as well – to paint your kitchen cabinets white. I'll give it to you – it's an easy choice to transform those builder grade oak cabinets into something way more modern and bright.
But I'm here today to make a case for reconsidering that white kitchen DIY project.
Painting kitchen cabinetry is a big process. It requires heavy cleaning and degreasing, sanding, and multiple coats of paint. Depending on the size of your kitchen, you will be sanding and painting for what will feel like forever, and it can be tempting to cut corners.
BUT – if you don't do a really good job with white, they just don't look good. This actually goes for any color, but white shows it SO much more. With our current cabinets you can see the cabinet color underneath still, and they are yellowing. The brush strokes are very obvious, and it's just not a good look. The paint is also chipping off in several locations from normal use.
White cabinets show SO MUCH DIRT! We currently have white cabinets that were painted by the previous owner, and they are always, always, always dirty and gross looking no matter how often they get cleaned. Granted, our live with 2 toddlers and a mastiff, so they get significantly dirtier than if you maybe had no kids or older kids.
White can feel cold and boring if not done right. It can almost have an institutional feel if you don't combine the white cabinetry with other items to balance that. White on white on white can remove personality from a kitchen. There are ways to do it right and make it beautiful, but the finishing touches have to be added!
What to Choose Other Than a White Kitchen
A warm gray. You can keep the light and airy feeling without having to go with white. A warm gray adds just a little bit of depth to the space.
Off White – You have to be mindful of countertop selection here, but done right, this color is so pretty and different. It adds a ton of dimension while not darkening the space at all.
Go bold and dark! I love this navy kitchen. Paired with the lighter backsplash for contrast, it's so pretty! This is a great option if you have tons of light in your kitchen.
I have fallen in love with this beautiful sage green color. It's muted enough that it can still read neutral, but it's a beautiful COLOR! Something we sometimes don't see enough of in homes. AND this color is Benjamin Moore and Sherwin Williams color of the year for 2022!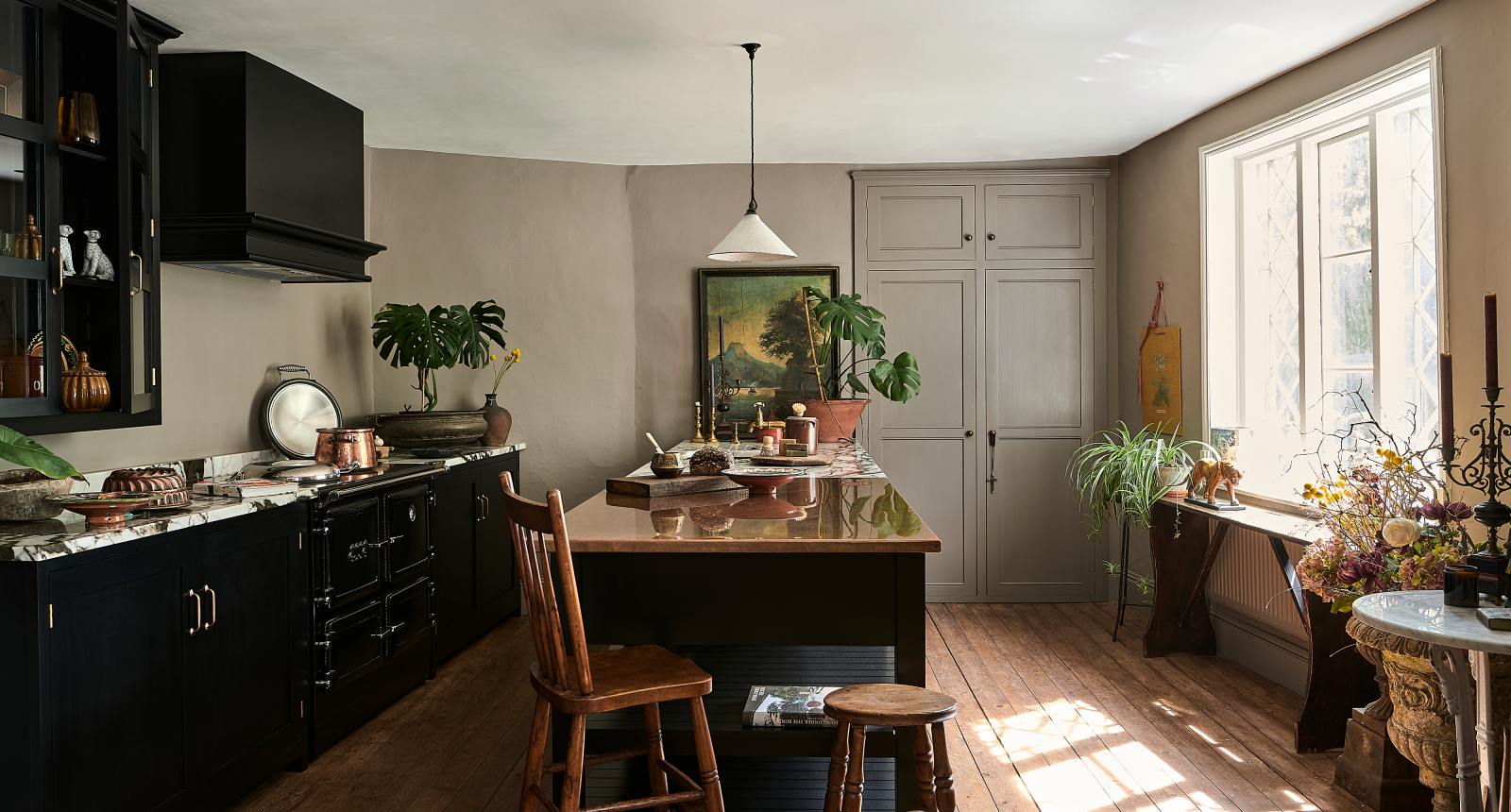 Go moody. Do a 180 from the white and light and bright and commit to going darker and moody. deVol kitchens does this and it is stunning. I love their use of color and darker colors. But none of the kitchens feel 'dark'. They still feel homey and welcoming. Maybe even more so because you wont be as worried about getting everything dirty! Keep the wall color light and neutral to keep it from getting too dark!
If you are completely remodeling your kitchen, you could also consider a beautiful wood tone cabinet! There are so many gorgeous wood cabinets, and they add such a grounded and warm touch to a home.
I hope this post helped you to see the beauty in so many different kitchen styles. And if white is what you have always dreamed of, then go with white!! It is still beautiful and timeless. Just make sure you either have it professionally done, or take your time with it to do it right so you can enjoy it for years to come!
Related Posts
3 Ways to Complete a Classic White Kitchen
A Modern Beachy Interior – Part 1 The Living Room
A Basement That Feels More "Resort" Than Dungeon
Never Miss a Post
Sign up for my FREE weekly newsletter and get weekly life updates, all of my recent posts, plus a cool house of the week, and some inspiration!
Sign up here!
For the Pinners