Yep you read that right – we're talking about trash cans today. Specifically, the cans inside our house. I was sweeping up dust and went to put it into one of our smaller cans the other day and it hit me that it might not work to put the dust in that can because it was filled with holes all over the sides. Like intentional built in holes. It got me thinking – why would such a thing even exist?
I mean, what is the function of holes in a trash can? You definitely don't want your trash to fall out of the can. And who in the world wants to be able to look at the trash every time they walk into a room? It's not something I really want to see.
And while we're at it steer clear of the clear ones too! (Pun intended…)
If you are decorating a room, take care to these little details because these are the things that really make a space feel finished and put together – not JUST the trash can, but all of those little details! If something is going to be seen, why not make it pretty? It's totally possible to have form AND function!
Here's a few pretty, non holey, non clear trash cans! And please don't put a grocery bag in them…
This post contains affiliate links. Thank you for supporting my blog!
Pretty Trash Cans
Champagne can //Stone Look // Bamboo // Woven Grass // Brass // Modern Navy // White and Brass
I didn't include it above, but I just grabbed this one the other day for our basement and it was only $6! It's plastic and simple, but still has clean lines and a matte finish that makes it look less trash can-y. It's a great cheap option!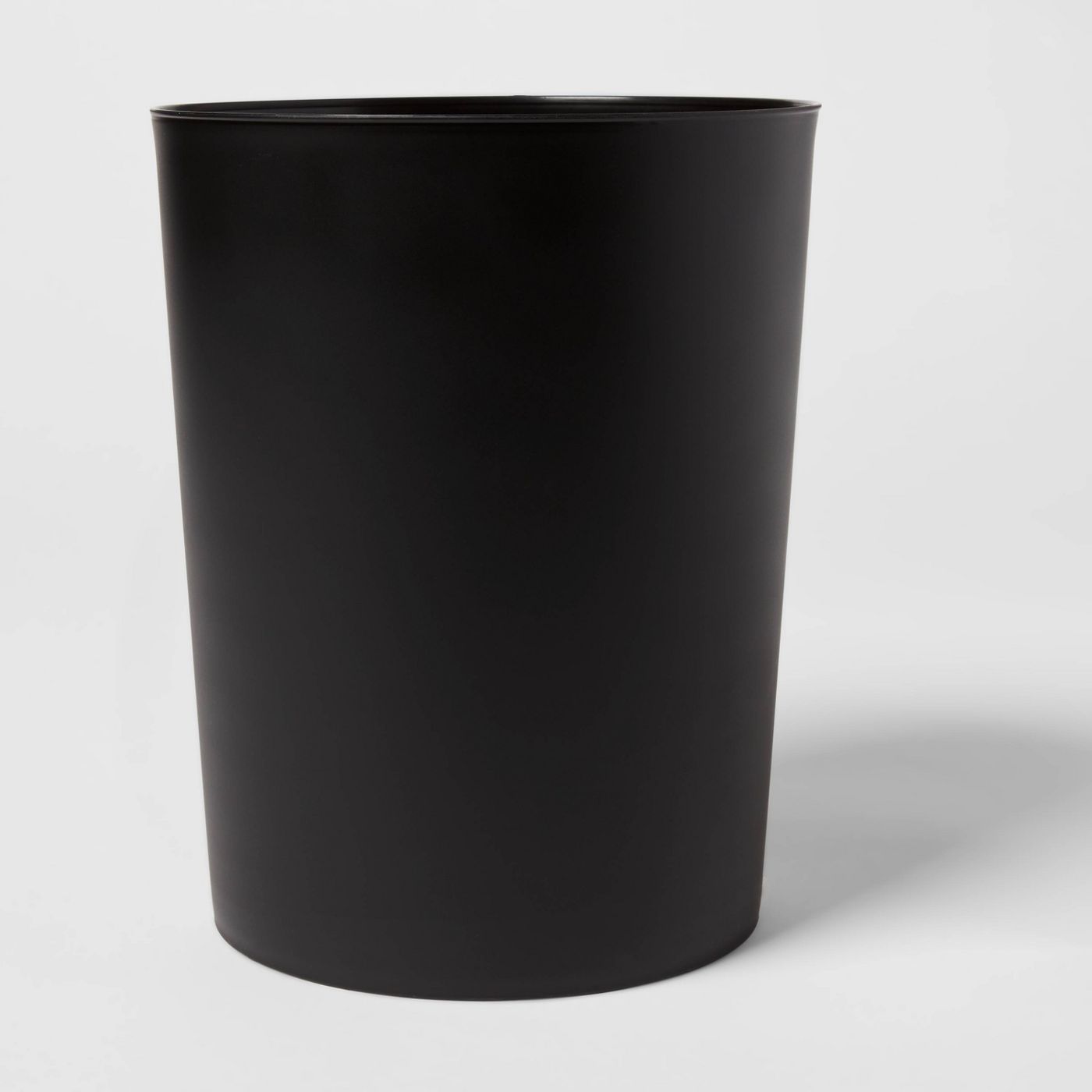 Related Posts
3 Simple and Easy Ways to Update Your Bathroom [Mood Boards]
3 Ways to Complete a Classic White Kitchen
Never Miss a Post
Sign up for my FREE weekly newsletter and get weekly life updates, all of my recent posts, plus a list of current sales and some inspiration thrown in!
Sign up here!
For the Pinners